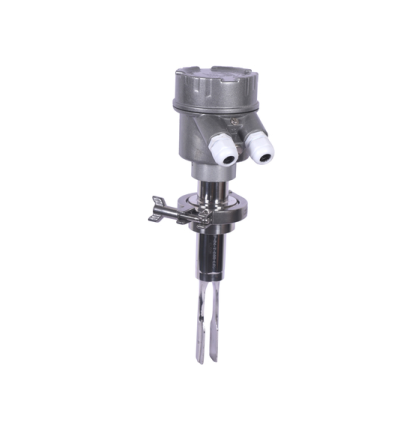 ELIXIR- Tuning Fork Level Sensor/Switch for Liquids
Item Code: ELIXIR
Elixir-Liquid Level Switch for sticky,
corrosive
, agitated, splashing, foaming liquids, suitable for liquids with viscosity up to 10,000 cp
A specially shaped tuning fork is kept vibrating using
piezo-electric
elements. Typically, the fork vibrates at its natural frequency. The frequency of oscillation for the tuning fork changes when immersed in liquids. The change in frequency is detected by the microprocessor leading to a switching decision.
Universal Power Supply: 18 - 55V DC, 90 - 265V AC
Low Power Consumption: less heat, long life
Compact Size: Less Inventory
Self-diagnosis
Datasheet
Instruction Manual