Fuel Monitoring System
The ever-rising fuel prices hit the operational cost of a businesses. It is wise to use a fuel monitoring system that is specially designed to track real-time fuel consumption information and fuel refilling to prevent fuel pilfrage. The fuel tracking system helps in reducing operational costs of diesel generators and commercial vehicles.
Benefits

Fuel Theft Protection
Integrate fuel sensor with a GPS device to identify the location of a vehicle and get notified when the fuel level changes to reduce the fuel pilferage condition.

Fuel Monitoring in DG Sets
Remotely monitor the fuel consumption in diesel generators helps in refilling the storage section timely to protect DG sets from breakdown conditions.

Remote Tracking
The in-built application program interface of fuel level sensor supports remote-tracking features through MODBUS-RTU.
Applications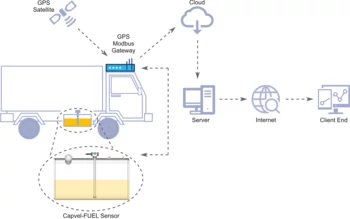 Vehicle Tracking System
The primary challenging aspects for any fleet owner are efficiency, cost reduction, and safety standards. To fulfill all the requirements, fleet tracking system is used with a fuel level sensor.
The vehicle tracking system is an IoT gateway sensor which helps in monitoring and tracking fuel level in fleets. The gateway sends fuel insights to the cloud along with its GPS location.
Know More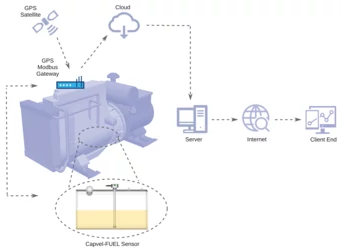 Fuel Monitoring in Diesel Generator
Fuel level should be checked regularly in the diesel generators to maintain efficiency and performance. Dg-sets are more efficienct on its full capacity as compared to partial. After a certain period, DG-sets lose its capacity and starts conserving more fuel, which affect the maintenance cost.
The fuel level sensors are more equipped to analyze the fuel parameters meticulously which record the fuel consumed during running hours to maintain the performance.
Capvel-FUEL is a compact fuel level sensor which works on the principle of capacitance and addresses the problem of fuel management. It comes with a step-by-step guide in the form of a desktop application called 'Capvel-FUEL-Connect'.
Features
Save & Reuse Tank Profiles
Skip configuring the entire fleet of trucks / DG-sets every time while calibrating Capvel-FUEL. Simply save and reuse a common profile in the application for all tanks with the same dimensions and all the settings can be loaded using just a few button clicks which speed up the process of calibration.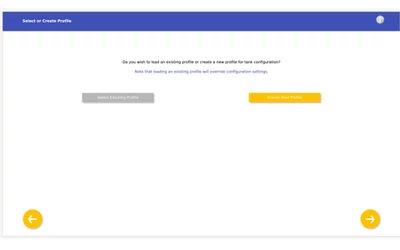 Adjustable Probe length
The availability of various tank sizes in different applications requires variable probe length. Adjust the length of Capvel-FUEL using the"Cuttable and Extensible" feature of its probe.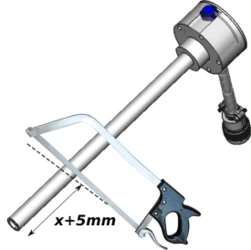 Turbulence Compensation
Rugged environment does not affect the measurement of Capvel-FUEL. A special algorithm embedded in the sensor compensates for the effect of turbulence and allows setting up of different degrees of turbulence tolderance.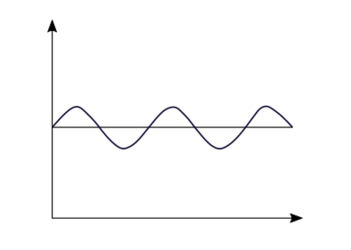 Application Guided Installation
Use a step-by-step user friendly desktop application that will save time and comfortably complete the process of calibration in just few button clicks and real-time value of the current fuel level is shown in all output formats.
This application will also give summary of all aspects (Probe Length, Turbulence and Tank Height) entered during configuration process.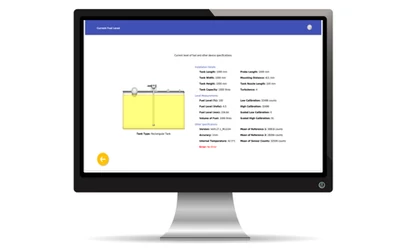 Comparison between Fuel Level Sensor, Float level Switch & Ultrasonic Level Sensor
| Category | Capvel-FUEL | Float Level Switch | Ultrasonic |
| --- | --- | --- | --- |
| Accuracy | +/- 1% FSL | ±3.2mm | 1% - 3% |
| Cost | ₹ 7000-11,000 | ₹ 1000-4000 | ₹ 2000-9,000 |
| Moving Parts | ✗ | ✓ | ✗ |
| Probe Length | 100 mm to 1500 mm | - | - |
Valuable Insights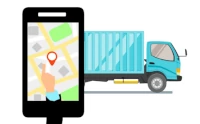 By Megha|Oct 21, 2019
An IOT based fuel tracking device makes fuel monitoring accessible via mobile application.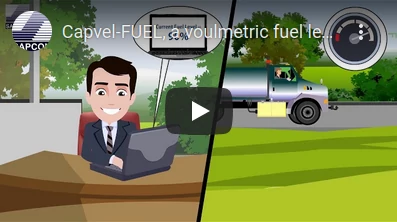 By Megha|May 30, 2019
View the video playlist of fuel level sensor to install and calibrate this level instrument easily.
Industry Expert