Capvel-FUEL Gateway: Fuel Tracking Device
By Megha Parolkar on October 21, 2019
Beginner
Introduction
Fuel monitoring is an integral part of sectors like fleet management, vehicle tracking, etc. and helps in optimizing operational costs, managing assets efficiently. Fuel monitoring is essential to improve profitability . IOT based Capvel-FUEL Gateway is designed to make fuel monitoring smooth and easily accessible. The gateway smoothly integrated with the fuel level sensor and sends the data from sensor to the cloud along with its gps location.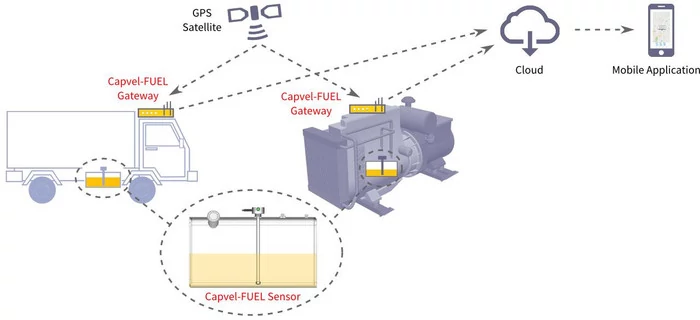 Features
Sends debug messages regularly along with other information such as battery voltage and signal strength which makes it easy to ensure health of device.
Get immediate alarm text message notifications to the user
Uses Modbus-RTU which allows to add 2-3 devices
Vehicle Tracking with fuel theft protection
Battery Backup - 4-8 Hours
Fuel Performance
The Capvel-FUEL Gateway accumulate information about fuel consumption from Capvel-FUEL level sensor installed in the vehicle's fuel container or DG-Sets fuel container. These collected valuable insights would be transferred to the cloud server from where it will be visible to user via mobile application. The user monitors the data and refill the fuel tank if the fuel container were empty. The performance of fuel will be easily understand with the help of graphical representation.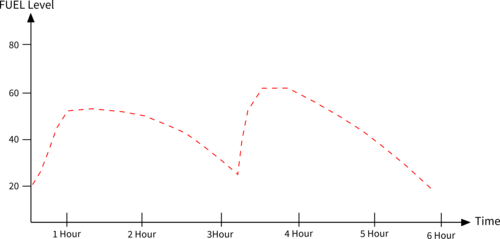 Updates in every certain period about the fuel consumption so that user get to know about when and how much fuel is drained from the container.
Parameter available in Modbus-RTU
Fuel Volume
Fuel Percentage
Fuel Level
Related Pages
Contact Us
---
Was this article helpful?