About Us
A proud 35+ year old Indian company, Sapcon is a leading manufacturer of level measurement and speed instruments. Understanding your problems and always ready with a solution, we develop customized and cost-effective international quality standard products.Sapcon is synonymous with industrial process control and automation instruments. These include level indication related solutions and feature a broad range of level-sensing technologies such as capacitance, RF-admittance, conductivity, ultrasonic and magnetostrictive.

Having a family-managed business, we not only invest time, effort and money, but we've devoted our family to Sapcon. A strong R&D team, worldwide spread channel partner network, robust ERP & SCM installation, self-sustaining financial strength and continued and prompt service to its valuable customers form the backbone of Sapcon.
35+ Years in Process Control Instrumentation
90,000+ Successful Installations
8000+ Clients
Exporting to 90+ Countries
Vision
To think ahead, think differently, think globally, think fast, aiming for the best, aiming for win-win partnership with our clients, vendors and partners. To convert ideas into reality and to make this reality in sync with the demand, we need to have two thoughts our management fondly believes in: custodianship and a sense of urgency in implementation.
Mission
By 2025 SAPCON INSTRUMENTS aspires a leading position in the field of process control automation with significant global presence through products conforming to international standards. In India, we want to capitalise our brand equity to ensure first or in the least, the second rank in every industry segment we cater to.
Benefits
Setting the clock back to year 1983, Sapcon Instruments found itself surfaced with a vision to help automate the measurement of industrial processes.
Sapcon founders started the company in the commercial capital of the state of Madhya Pradesh; the city of Indore. The founders of Sapcon had a technical background with sound experience in engineering.
Without a fear of the unknown or the hitch of failure, the only thing our far sighted technocrats had in mind was a clear focus and a vision to be a renowned brand in the process automation market.
Experience
The Sapcon Experience endeavors to provide a smooth journey to its customers, starting from a simple inquiry traversing through product selection, sale, installation and precise after-sales. Our customer-oriented thinking that not only governs our products but also our departments and processes. Each step in the building of a product at Sapcon Instruments is the result of careful thinking and research around making the customer's job easier.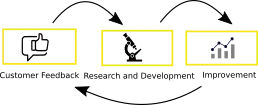 Delivering Value with Research & Development
10% of revenue invested annually in research to develop and upgrade level sensors and speed monitoring instruments.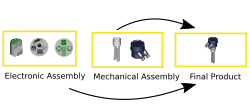 Manufacturing Level Sensors
We maintain close to a 400K BOM's and manufacture level sensors with an MOQ as small as one.
Team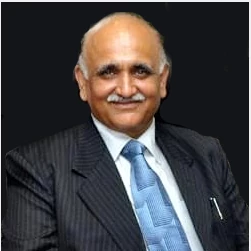 Rajendra R. Palshikar
Founder: Director of Finance & Accounts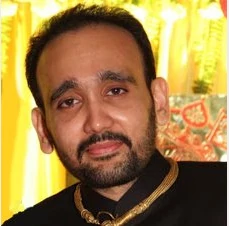 Ashwin R. Palshikar
Director: Business Development