Continuous Level Transmitter
Automation Industries recently accomplish greater significance to keep up better control and safety. To regulate the cycle effectively, industries consider the opportunities that serve superior quality level instruments with work environment safety. To satisfy the necessity of ceaseless monitoring, level measuring instruments are popular. The continuous level transmitter assist the overall movement and give real-time outcomes to evaluate the appropriate results.
Continuous level measurement is the process where level transmitter is utilized to monitor the application media at a given timeframe instead of single point resultant. These level measuring devices are useful to know-how the real time output in solids and liquids. The level transmitter empowers maintenance-free operations and withstands high temperature measures. The different types of level transmitter fascinates array of applications.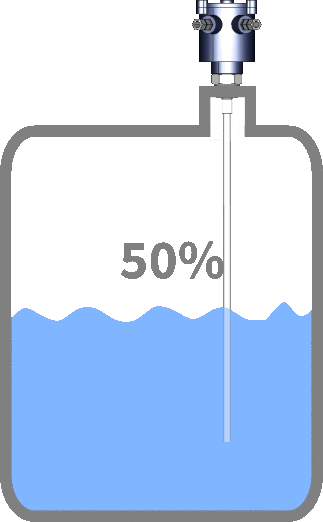 Categorization based on Principles
While continuous level sensors are delivering with variety of working principle but capacitive level transmitter influences the most industries. The capacitance based level transmitter provides end-to-end support to present accurate outcomes.
Capacitance
The working principle of a capacitive level transmitter is based upon measuring the capacitance value of a capacitor.
Applications: Liquids and Powders
Discover
Pressure
The pressure level transmitter helps to measure the hydraulic pressure in any storage tanks, containers and hoppers.
Applications:Liquids
Discover