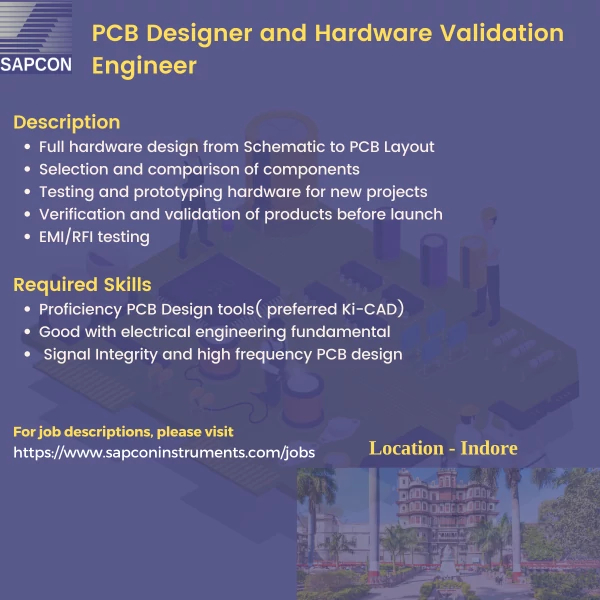 PCB Designer and Hardware Validation Engineer
Description
Analog and digital hardware validation will involve:
Full hardware design from Schematic to PCB Layout
Selection and comparison of components
Testing and prototyping hardware for new projects
Verification and validation of products before launch
EMI/RFI testing
Opportunity
Understanding aspects of analog and digital circuit design. Working with circuit simulation tools, EM field solvers, mmWave technology. Project Management tools. EMI/EMC, CE and Ex type certification process.
Required Skills
Proficiency PCB Design tools( preferred Ki-CAD). Good with electrical engineering fundamentals. Signal Integrity and high frequency PCB design.
Experience
Minimum 1-2 years in Industry in relevant field.
Location
Indore, Madhya Pradesh
Apply Now