Capvel-FUEL: Level Sensor/Transmitter for remote tracking of fuel
Product Templates Item Code: VAT
Fuel Level Sensor (use for vehicle tracking systems and DG sets)
Application Temperature Range : 20 to 70°C
Convenient Outputs for Remote Monitoring Systems
On-site Adjustable Probe Length
In-built level to volume conversion
Application guided installation and calibration
Light in weight
Compatible with Analog Fuel Gauge Meters
Special algorithm for compensating turbulence and temperature drift
Save and Reuse Tank Configuration Profiles
Probe length: 100 mm to 1500 mm
Certifications : Flame Proof IIC & IP68 Housing
Operating Principle
Capvel-FUEL measures fuel level using the principle of capacitance. The sense rod and the metallic wall of still tube of the sensor form the two plates of a capacitor. The application material (diesel) forms the dielectric between these plates. The amount of capacitance formed is proportional to the level of diesel between the plates. It utilizes a specially developed capacitance change gauging circuit to measure any change in the level of fuel. Translation of level from capacitance is done according to the calibrating point of the probe. It uses a fast microcontroller to evaluate the level of material in the tank in different formats such as level in milli-meters, percentage and volume of fuel in milli-litres. The sensor also contains built-in algorithms for temperature drift and turbulence compensation.
Applications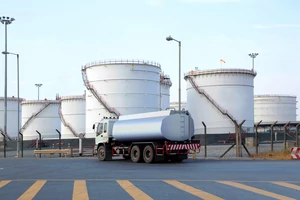 The Capvel-FUEL is used in fuel industry for fuel monitoring of following application.
Fuel Storage Tank
DG Sets
Vehicle Tracking System
Videos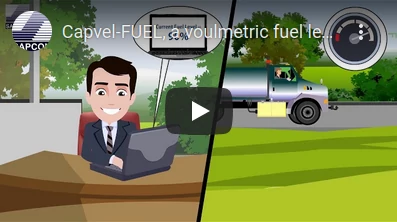 By Megha|May 30, 2019
View the video playlist of fuel level sensor to install and calibrate this level instrument easily.
Download Section