Capvel-FUEL: Level Sensor/Transmitter for remote tracking of fuel
Item Code: VAT
Fuel Level Sensor (use for vehicle tracking systems and DG sets)
Application Temperature Range : 20 to 70°C
In-built level to volume conversion
Application guided installation and calibration
Light in weight
Wetted Parts: PTFE, Delrin & Aluminium
Measurement accuracy : +/­ 1% FSL
Response time : 1 to 5s (dynamic) 
Probe length : 100 mm to 1500 mm, 
Certifications : Flame Proof IIC & IP68 Housing
Offer
Principle
Capvel-FUEL measures fuel level using the principle of capacitance. The sense rod and the metallic wall of still tube of the sensor form the two plates of a capacitor. The application material (diesel) forms the dielectric between these plates. The amount of capacitance formed is proportional to the level of diesel between the plates. Capvel-FUEL utilizes a specially developed capacitance change gauging circuit to measure any change in the level of fuel.
Benefits
Save and Reuse Tank Configuration Profiles
On-site Adjustable Probe Length
Compatible with Analog Fuel Gauge Meters
Special algorithm for compensating turbulence and temperature drift
Convenient Outputs for Remote Monitoring Systems
Applications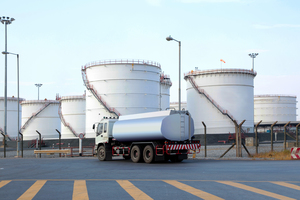 The Capvel-FUEL is used in fuel industry for fuel monitoring of following application.
Fuel Storage Tank
DG Sets
Vehicle Tracking System
Help Articles
Capvel-FUEL Gateway is a IOT based fuel tracking device makes fuel monitoring easily accessible via mobile application.
Videos
Capvel-FUEL is a compact fuel level transmitter which works on the principle of capacitance.
Downloads