New Launch : AS - Interface for Vibrating Fork Level Sensors
Sapcon's vibrating fork level sensor series is now accessible with a simplified network protocol called the "AS-Interface".
---
Its back to back upgrades to our Elixir Series(Vibrating fork for liquids) of instrument. After the recent Intrinsic Safety Approval we are now announcing the launch of AS-Interface output for our Vibrating fork series of products.
The regular upgrades to our existing products is a reflection of our commitment towards continuous improvement by addressing operational challenges being faced by our users.
About AS-Interface
The AS-Interface is a standard networking solution in which signal transmission and power can be exchanged over a single unshielded cable and enables the connection with an automation system. AS-Interface design facilitate the tuning fork level sensor to be used with more serenity at low power. The Actuator Sensor-Interface network solution will be more convenient where serial transmission communication is preferred.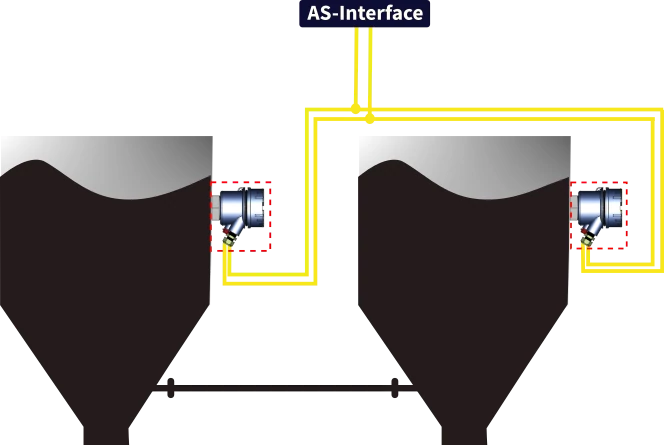 Benefits of AS-Interface
Reduction in cabling costs
Reliable realtime digital comminucation
The addition of this network solution to our fork level sensor series increases its significance in several of applications. Our tuning fork sensor already prove itself as best tuning fork in India.
---