Sapcon Instruments at Dairy Expo 2019
November 11, 2019
Sapcon participated in the Dairy Expo between 11 -13 October 2019 at Auto Cluster Exhibition Center, Pune, India.
Our past participation at the Dairy Expo gave us a better understanding to develop new products while also improving the existing ones. We were also joined by channel partners for Pune area
This exhibition became a fruitful opportunity as our newest products excited end users and customers attending event. The active participation of R&D team enabled direct conversation with clients, delegates and visitors to understand peculiar requirements.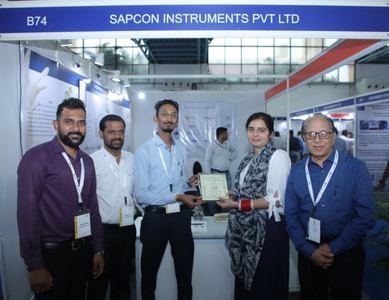 Our stall featured live demonstration to give a first inhand experience of our updated level sensors. A glimpse of level sensors highlighted in exhibition:
Elixir-T-Uni is a compact liquid level switch manufactured specially for hygienic applications is now certified by EHEDG.
Elixir is a vibrating fork level switch suitable for liquids with viscosity up to 10,000cP and is used in tanks, containers and pipelines.
Orbit is a stepmatic rotating paddle level sensor used in powders and granular material having adjustable sensitivty mechanism.
For further communication, please feel free to contact us at sales@sapcon.in.
---