Thank you for visiting SAPCON at Dairy Industry Expo
November 6, 2017
Sapcon Instruments participated in Dairy Industry Expo held in Pune from October 26-28, 2017.
The exhibition was a successful one, energized by many conversation, learnings and networking between our team and the visitors. The visitors came from near and far to get ideas and information about our newest products and solutions. We thank our visitors, clients, delegates and channel partners for visiting Sapcon at Dairy Industry Expo.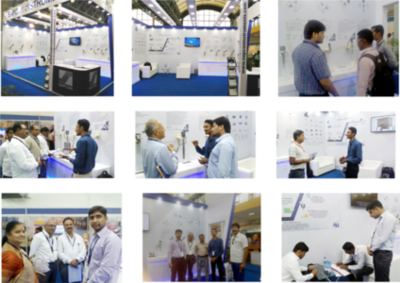 This year's theme for our showcase was "Connected", with Internet of Things (IOT) as the crux. With this requirement in mind, we launched services that allow better connectivity between us, our customers and our products.
The positive spirit of visitors in such exhibitions makes conversations and time productive and such events are a good opportunity to interact with clients and delegates. We would also like to thank our stall fabricator and his team for providing exceptional service. Thank you visiting Sapcon at Dairy Industry Expo and thank you for your suggestions. For further communication, please feel free to contact us at sales@sapcon.in.
---