Vital-T: Tuning Fork Level Sensor for Solids
Product Templates Item Code: VT
A compact fork type level switch based on a tuning fork working principle. This kind of fork is suitable for solid-level measurement in process silos and hoppers. This vibrating fork for solid is suitable to avoid overflow conditions.
Power Supply: 18-30 V DC
Output: Open collector PNP, LED Indication
Application Temperature Range: Upto 150° C
Enclosure: IP68 Weatherproof
Process connections: Threads and Tri-Clamp
Wetted parts: SS 316
Compact probe length: 126 mm
Operating Principle
The working principle of vibrating fork level switch is based on vibrating tuning fork's natural frequency and amplitude measurement. A specially shaped tuning fork is continuously vibrating at its natural frequency using piezo-electric elements and changes in amplitude in the presence of application media are measured. The pressure applied on diaphragm drives the vibrating fork's tines apart from each other and return to their original position when the pressure is removed. As the material level increases and comes in contact with the vibrating fork tines, the amplitude of oscillation of vibrating fork level switch dampens or decreases as it covered with the solid application media. The change in amplitude is detected by the microprocessor leading to a switching decision. When the amplitude goes below a set threshold, vibrating fork type level switch trigger changes in output.
Benefits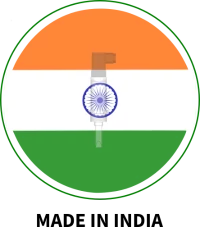 SS316 Installation
.

Small probe Size
Compactness of fork Compact probe length of level switch takes up less inventory space and is easy to install.

Smaller compact fork
Fits fine within insulation pockets on applications silos. Helps in reducing fabrication cost.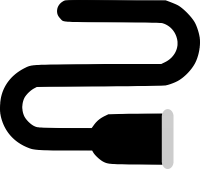 Service Friendly Plug-in Connection
Industry standard valve plug-in connection, easy to install and ready to use.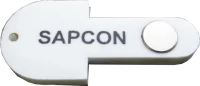 External Circuit Testing
A simple diagnostic tool to check output connections and start diagnostics.
CAD View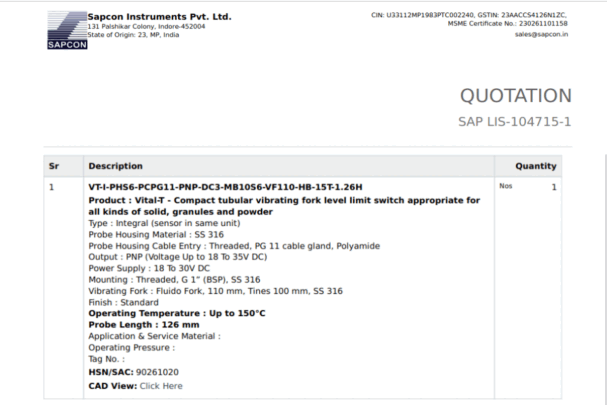 Application
Packaging machines are used in many industries. Large manufacturing of industries uses automatic packaging machines to fill the perfect quantity of material within the packets without any failure and material loss. This quick growth of the packing industry required a level switch to sense the appropriate filling of application material.
The compact size of Vital-T level switch is suitable for various type of powder application, having multiple features in a single level instrument make it feasible for various challenges.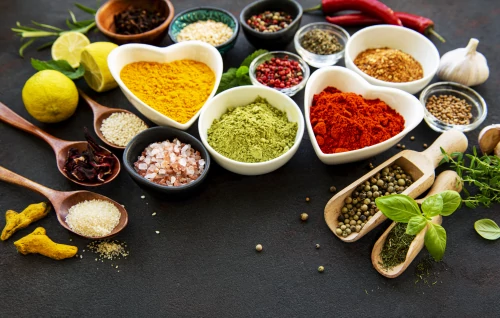 Valuable Insights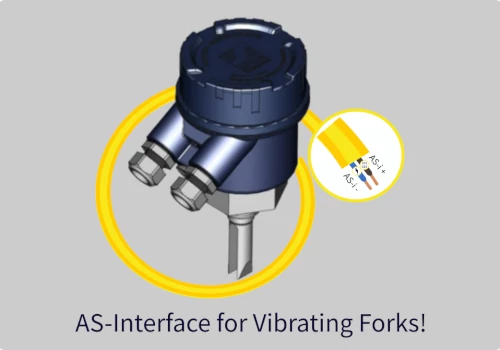 By Megha|Jan 12, 2021
Our level switch tuning fork series is accessible with "AS-Interface" to reduce cable complexities and save cost.
By Megha|Sept 20, 2019
Our solid level indicator is used as one of the solid level measurement techniques to detect any solid media.
Download Section