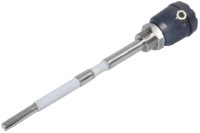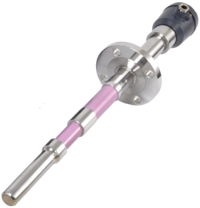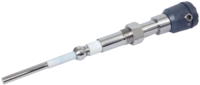 SLA_B: RF Admittance Type Level Sensor for High Temperature Solids
Product Templates Item Code: SLA_B
Admittance Level Limit Switch (Use media such as cement, fly ash, ESP hoppers, powders, sand, sugar, pulverized coal, food grains)
Universal Power Supply: 18-55 V DC & 90-265 V AC
Application Temperature Range: Up to 1000°C
Output: 1 & 2 SPDT Relay
Process Connection: Threads and Flanges
Remotely mounted electronics for upto 50m
Available in Integral & remote models
Certifications: Flame Proof IIA, IIB & IP65 Housing
Available in rod & rope type
Operating Principle
Admittance type level switches based on RF admittance principle. In this rf admittance working principle, the sense electrode and the vessel wall act as two electrodes of a capacitor and a material "shield" is proposed as an insulated electrode that will be added between ground and sense part. The sense and the shield are connected to the same source but they are electrically isolated from each other. Due to this, no RF current is flowing between the shield and the sense electrode. The main purpose of adding a shield is to block the RF current from reaching the vessel wall via the coating of the probe. This design helps the electronic circuitry to differentiate between build-up and the real material. As the level of the vessel increases, the dielectric changes which in turn causes a change in admittance. This change in admittance correctly measured by RF technique.
Applications
Sugar Industry
COVID Pandamic lockdown increases daily consumption of food which in turn results hike in the annual compound growth rate of the sugar industry by 4.6%. This sudden boost of the industry impact the production process requires level measuring devices to handle the severe temperature conditions as well as viscous molasses.
This level sensor requirement is completely fulfilled by our admittance type level switch which has build-up immunity to differentiate between the coating and real application media.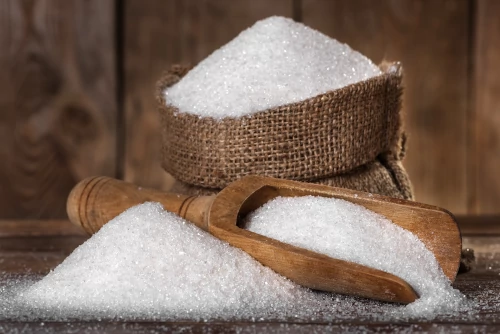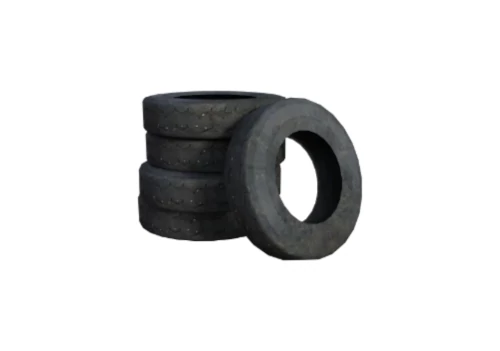 Tyre Industry
Resilient operational conditions are required to maintain performance and quality of tyres to sustain in the niche market. The performance of tyres reflects the usage of reliable process sensors within materials. These level instruments are useful even in low dielectric media.
Our admittance type level switch is perfectly suitable for these type of industries which has remote setup upto 50m to maintain easy control within the industrial sites as well as handle high temperature.
Rice Industry
Rice is the most important food crop whose global supply has been increasing rapidly because India is the second-largest producer and exporter in the world but the COVID situation adversely affects the overall industry.
Our reliable and cost-friendly admittance type level switches are fruitful level measuring solution which is available in rod and rope probe to be used as per storage tank dimensions.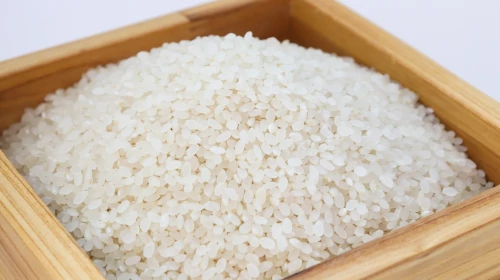 Valuable Insights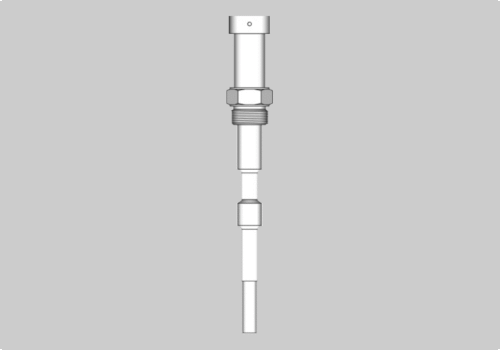 By Dhananjay|March 29, 2019
Depending on the density of solid media and temperature, RF admittance level switch's probe is differentiated.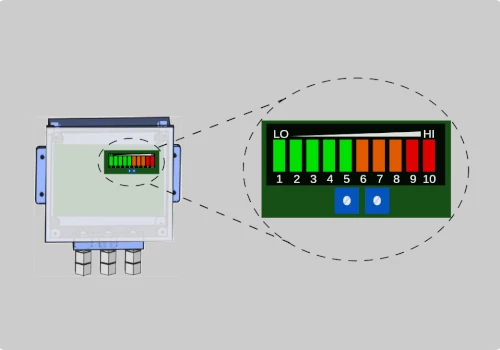 By Megha|May 6, 2019
Detail description of challenges arises during operations and its proposed solutions of fly ash in ESP Hopper.
Download Section