Casper: Capacitive Level Sensor
Product Templates Item Code: CPR
A compact capacitance type level switch based on RF capacitance working principle designed to identify powder, bulky solid, liquid and slurries. This level instrument is useful for both conductive and non-conductive application media.
RF Level Limit Switch with Namur Output Intrinsically Safe design Ex-ia Certified

New

Universal power supply: 18-55V DC and 90-265V AC
Application Temperature Range : up to 250° C
Outputs: DPDT Relay, Open Collector PNP, Two Independent SPDT Relay, DPDT Relay with Pump Control Logic and Pump Control Logic with Single Independent Capacitance set point
Process Connection: Threads, Flanges and Tri-Clamp
Probe length: 100 mm to 3000 mm
Certifications : Flame Proof IIC & IP68 Housing
Operating Principle
Capacitance type level switch is based on RF capacitance principle. Capacitance is formed between the level sensing probe and metallic wall of the vessel which act as two electrodes, and the application media acts as a dielectric medium when the sensor is introduced into the vessel. These electrodes are separated by an insulator by suitable media known as a dielectric medium. When the level of process material rises, the value of dielectric changes which results in change in the value of capacitance between the level sensing probe and the vessel wall. This change can be detected and measured by the Radio Frequency technique.
Applications
Sugar Industry
Sugar is the byproduct of sugarcane which undergoes an extraction process. This sugar extraction process is a crucial part that generates sugar as well as solid waste and sludge. To keep monitoring of the solid waste, level measuring instruments are preffered with cluster of benefits to avoid material loss.
Capacitance level sensor design is introduced with a 5-point sensitivity bar display to select the sensitivity value as per the media and to help the user to visualize sensitivity values and switching points.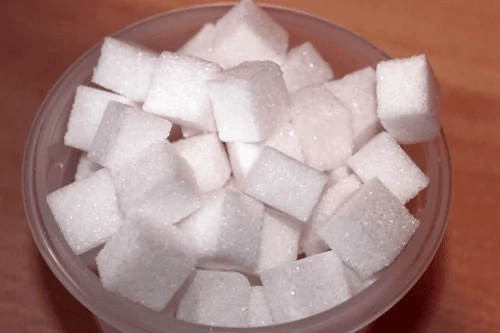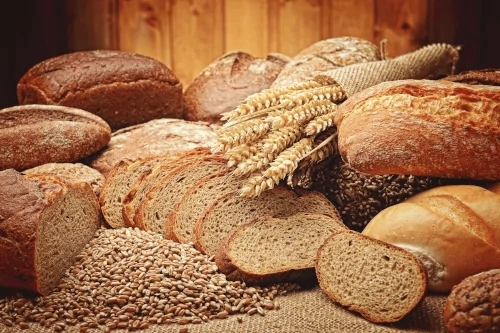 Food Processing
In a nutshell, food processing defines as the basic preparation or alteration of food into another form. Generally, In these industries, it can convert fresh raw material into food. The production goes through various types of operations that are automated processes to stop material filling.
To handle these types of situations, a capacitive level sensor is available with pump control logic to control the automated process and switch on/off the motor as per switching conditions.
Glass/Ceramics
The glass manufacturing process follows unique operational conditions as per different types of glass but standard processing includes storage of raw materials such as limestone, sand, and iron in large silos and hoppers. This storage requires level monitoring operation to properly manage raw material.
The capacitance level sensor is consolidated with two-point switching to handle two types of issues i.e. overfill and dry run condition.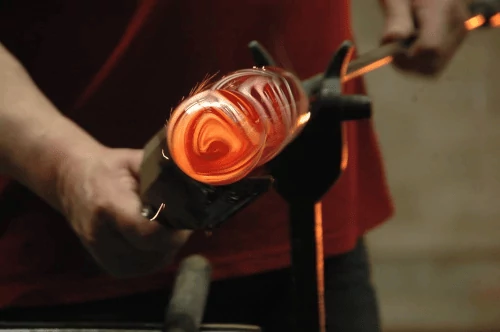 Download Section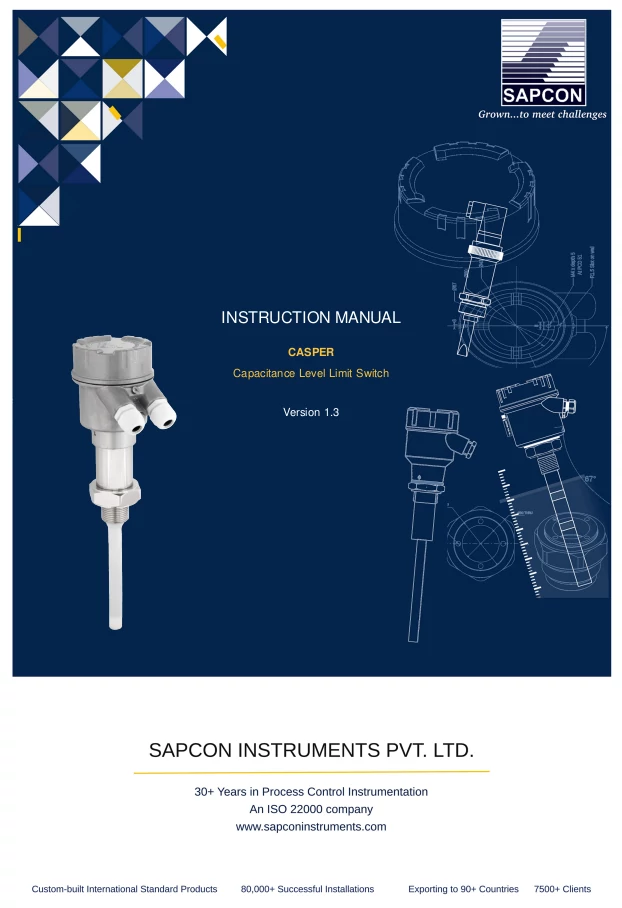 Instruction Manual
Covers Detailed Specs, Installation and Operating Instructions.