Water Treatment Plant
Water gets contaminated through chemicals and bacteria in a direct and indirect way that is dangerous to human health. Sewage treatment plant also introduced as wastewater treatment is a process used to remove toxins from industrial wastewater and produce effluent water for public use. Level measurement is also essential throughout the process for efficient monitoring and control of water treatment cycle.
Applications
Help Article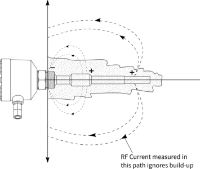 Description of the principle behind rf admittance and rf capacitance level sensor and its designing concept.
Industry Expert