PESO Certification for Elixir: Vibrating Fork Level Sensor
By Aparna Shendurnikar on June 29, 2023
Beginner
Elixir: The Vibrating Fork Level Sensor from Sapcon Instruments is now PESO certified. It is intrinsically safe ; follows IS/IEC 60079-0 2017 and IS/IEC 60079-11 : 2011 standards and is safe to use in Zone 0 and Zone 1,Ex ia IIC T6...T3 Ga hazardous areas coming under the Petroleum Rules, 2002 .
EX ia or intrinsic safe Level Sensor has especially designed circuit that can prevent spark or ignition from combustible materials present in these areas. Intrinsic safe technique limits the possibility of sparks and require very low voltage power.
Zone Classification
Hazardous areas are where Explosive gases, vapor or dust presents. These are classified into different zones :
Zone 0 or Zone 20 areas are where Explosive atmosphere consistently present for long time.
Zone 1 or Zone 21 areas are where Explosive atmosphere present intermittently due to normal operations like some leakage ,repair or maintenance.
Zone 2 or Zone 22 areas are where Explosive atmosphere rarely present or for a short time only. It may be present due to abnormal operating conditions Like failure of an equipment.
Here Zone 0,Zone 1 and Zone 2 are for Gases and Zone 20,Zone 21 and Zone 22 are for Dust.
Explosive Gases Classification
Explosive gases are classified into two groups: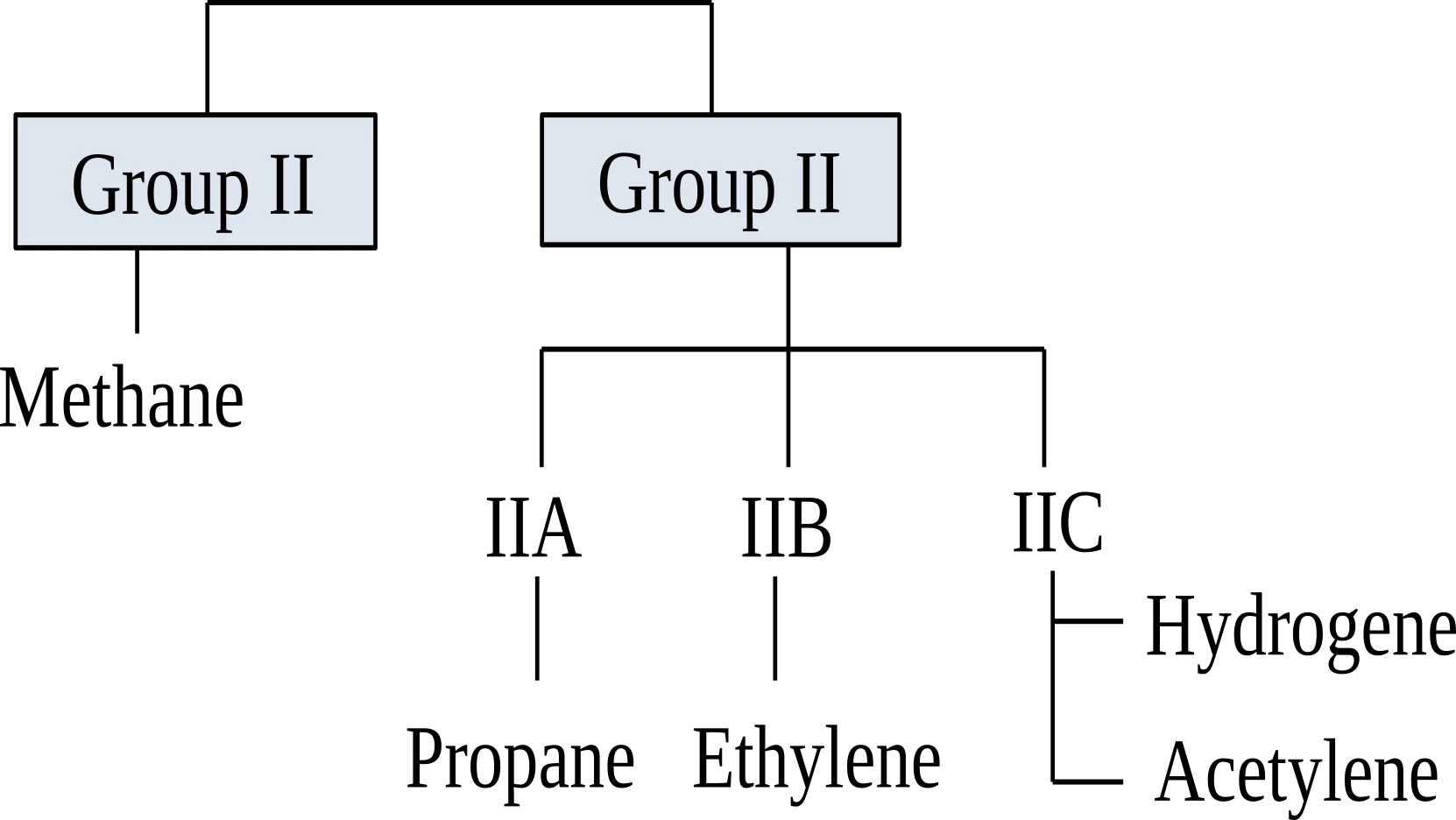 Group IIC is the most flammable group, gases in this group quickly catch fire. Any IIC-marked instrument can be used in IIA and IIB group atmosphere. But IIA instrument can not be used in explosive group IIB or IIC.
T6...T3 are temperature class ratings for gases,indicates surface temperature for the devices. It varies between T1 to T6 (T6 is maximum temperature) and Ga,Gb,Gc indicate the equipment protection levels for Gases, Ga is highest Protection level.
What is CCOE PESO
CCOE PESO is a mandatory certification program for the industries or products which work with corrosive or explosive environments. The PESO(Petroleum and Explosives Safety Organization) is an independent state agency that frames laws. It's offices are further divided into the Chief Controller of Explosives(CCOE) , Joint Chief Controller of Explosives, and Deputy Chief Controller of Explosives, etc. It is controlled by the Chief Inspector of Explosives, who issue the certificates.
PESO is a regulatory authority which ensures public safety in the production,storage, transportation, etc., of explosives, chemical compounds, and petroleum-related products. It's headquarter is in Nagpur,Maharashtra.
Regulatory Requirements
Industries that manufacture explosion-proof products, pressure vessels or items for the mining industry need a PESO certification. Previously it was known as the Department of Explosives.
Products that deal with gases, oil industry, or work in hazardous environments require these approvals. As in these environments, a single mistake can lead to loss of life or an explosion. The instrument devices which work in above constraints need to follow strict standards and thus are manufactured differently so as to sustain in harsh conditions.
References and Further reading:
---
Was this article helpful?