New Product Launch : 'Casper - Capacitance Level Sensor'
Sapcon introduces "Casper Capacitance based Level Sensor " with a two point level switching output and a sensitivity bar display.
---
Introduction
We have refereshed our Capacitance based level sensor portfolio with Casper, a two point level switch. It is suitable for both free-flowing solids and liquids. A refreshing change is a new multi-function LED bar display integrated on the top.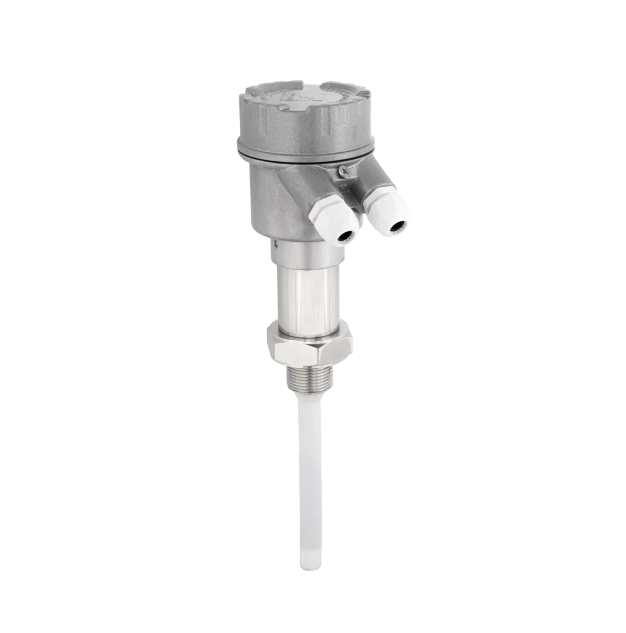 Design
A numeric LED Bar Display makes the design effective and user-friendly. It helps the user to visualize sensitivity values and switching points. Independent failsafe feature makes the user free to set failsafe for RELAY 1 and RELAY 2 individually according to requirement.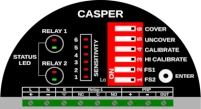 Features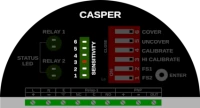 Sensitivity Display
Sensitivity of the level sensor may have to be adjusted depending on the dielectric constant of the application media. With the help of a LED bar display the desired sensitivity level can be seen whose value can be set between 1-5. The device ships with a default sensitivity level of 3.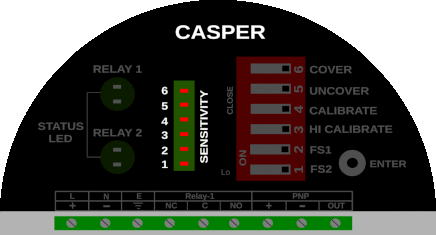 Display Mode
The display mode indicates the material's proximity from the instrument's probe. This feature is useful during installation and trouble shooting. The movement of LEDs in upward direction depicts the movement of application media towards Casper's Probe and vice-versa.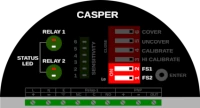 Independent Fail-safe
Failsafe is a condition of device failure and input power failure where the device resembles the ALARM condition to protect from prevent overflow or dry run conditions in case of failures. Two failsafe switches are introduced to individually set failsafe for RELAY 1 and RELAY 2.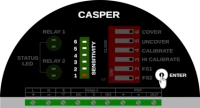 Output Options
This feature is unique and specially implemented to identify output mode. Depending on the selection mode for output, the two relay outputs can also operate independently for two different switch points. To identify the output mode, press and hold ENTER key.
---