Promised Continuity of Generations and Ethos
A long journey of more than 35+ years in the field of automation reflects our committed relationship with our valued customers.
---
Our innovative approach of solution based engineering ensures the strong relationship with our dealers. Sapcon being a talented team of staff and channel partners aims to reach out across and beyond the country. A global oriented work culture and gratitude towards our dealers shows our symbolic presence in the heart of our customer.
Our expertise in level process automation is evidenced not only by our years in the business but also shows the phenomenal work of its founding first generation. "Change is the inevitable law of nature" and to comply with it shoulder to shoulder is challenging. With the right guidance and clear aim to withstand the demand of current era, the second generation has knocked up on the door and now manoeuvring it to a new platform of modern aspects.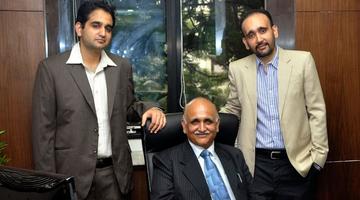 Our prompt response to the customers, better delivery solutions, fulfilling socio and economical environmental responsibilities shows the task handling ability of our new generation. A high quality methodology to make progress ensures the success and sustainable growth of our company, our dealers and our channel partners.
---